Welcome to Deep Woods Mushrooms Farm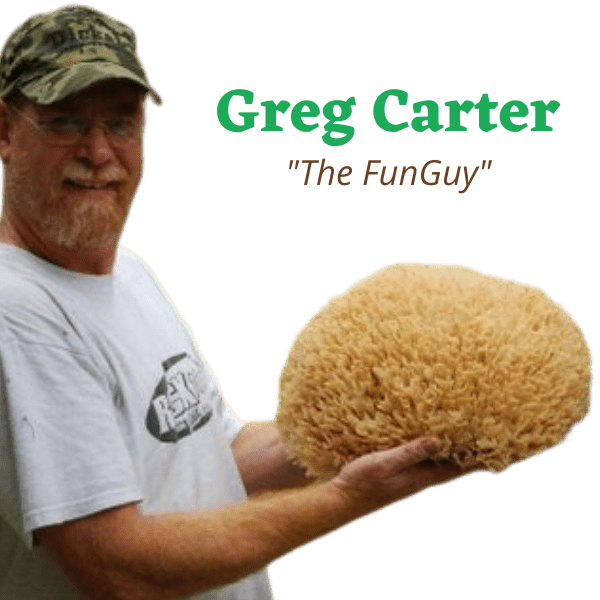 About Greg Carter "The FunGuy"
Greg Carter has been successfully cultivating and foraging mushrooms for the last 20 years. 
He has been mentored and taught by two local experts in the field of mycology and continues to research and learn in an effort to teach others.
He is certified through the State of NC to provide wild edible mushrooms to local restaurants and chefs.
Greg is successfully transitioning his focus from growing to agritourism.  This allows him to expand his ability to be a mushroom education center and increase the love of and awareness of the benefits of growing and foraging edible mushrooms.
Come join us in learning to cultivate, harvest and hunt mushrooms at our farm!
What we do at the mushroom farm:
Our mushroom farm hosts all types of eductional events for you to learn about mushrooms, cultivating and harvesting mushrooms and mushroom inoculation. Want to learn to hunt wild mushrooms? Take a hike and learn more about wild harvesting. You can also take a tour of our farm or learn how to inoculate, grow and harvest mushrooms on your property. We also schedule tours for your groups and organizations.
[ Click here to learn more & Book with us ]
We Carry 3 Season Shiitake Plug & Spawn Mushroom Growing Supplies
WLOS News Features Deep Woods Mushrooms
Shiitake Mushroom
This mushroom is the easiest to cultivate and grow outdoors naturally on hardwood logs. I offer many varieties of Shiitake strains; warm weather, cool weather and wide-range to suit your growing area.
Lions Mane Mushroom
My experience is that this mushroom grows well in a fruiting chamber. I have not had great success in growing naturally on hardwood logs outdoors.
Nameko Mushroom
My experience has proven these grow on many types of wood. There is a two-year incubation time before fruiting, but when they flush, you get a lot of these tasty mushrooms.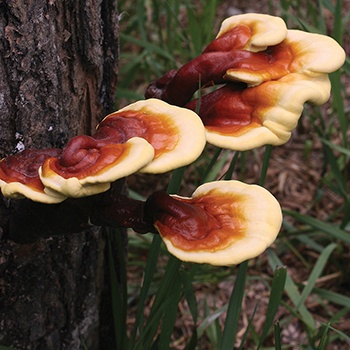 Reishi Mushroom
A prized medicinal mushroom that grows well in warmer climates. They grow naturally on
stumps. I can show you how to mimic that growing technique.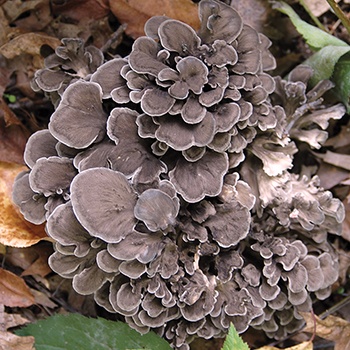 Maitake Mushroom
This is a wild foraged mushroom. I forage an abundance of this mushroom growing wild around the western NC area. I have not attempted to cultivate this mushroom.
Almond Agaricus Mushroom
This mushroom loves hot weather. I have had limited success in growing this mushroom. But if you like something like a button mushroom with an almond taste, this one if for you.
Wine Cap Mushroom
This is a great mushroom for beginners. It grows in a garden setting.
Chestnut Mushroom
This is one of the easiest and gorgeous mushrooms you can grow. Easily cooked, they keep their crunch and color.
Oyster Mushroom
There are many strains to choose from to grow, mainly on poplar logs and willow logs.